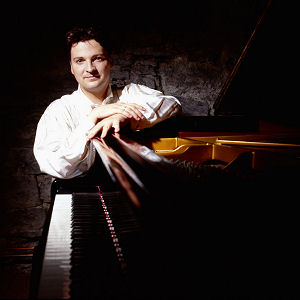 The German press describes the pianist Christoph Soldan as an artist personality who works with the spiritual intensity and soulful dimension of a piece of music, rather than giving a purely technical virtuoso performance. This challenge to music and to himself is rarely seen today. Soldan studied under Professors Eliza Hansen and Christoph Eschenbach at the Hamburg Musikhochschule. His break-through to active international concert playing came in a tour with Leonard Bernstein in summer 1989. Of Christoph Soldan, the world- famous director said, "I am impressed by the soulful size of this young musician." Since then, Soldan has played in numerous tours with renowned orchestras across Europe and abroad. A particularly close co- operation binds him to the polish conductor Pawel Przytocki. A tour of piano evenings took place in Mexico and other countries in Central America in October 1997. In August 1998 he debuted in Salzburg and in the Chamber Music Hall of the Berlin Philharmonic, and in May 1999 in the Leipzig Gewandhaus. In March 2000, there were three piano evenings in Japan. So far, there have been radio and television productions with the Hessische Rundfunk, Frankfurt, Deutschlandfunk, SWR, ORF and ZDF. The Bayerische Rundfunk broadcasted his piano evening in the Munich Residenz in October 1998 and his concert in the Bad Brückenau music festival live in 1999. Radio Bremen braodcasted his recital in Bremen in august 2002.
In spring 2001 Christoph Soldan participated the Prague Spring Festival accompanied by the slovakian chamberorchestra "Cappella Istropolitana". Two recitals in Hamburg and Berlin were followed by a live - recording of two Mozart piano concertos in the medieval monastery of Maulbronn in september 2002. In the 2003/2004 season, Christoph Soldan will be guesting with various programmes in Germany, Austria, Switzerland, Slovakia, France and the USA. In January 2004 a concert-tour to South Africa will follow.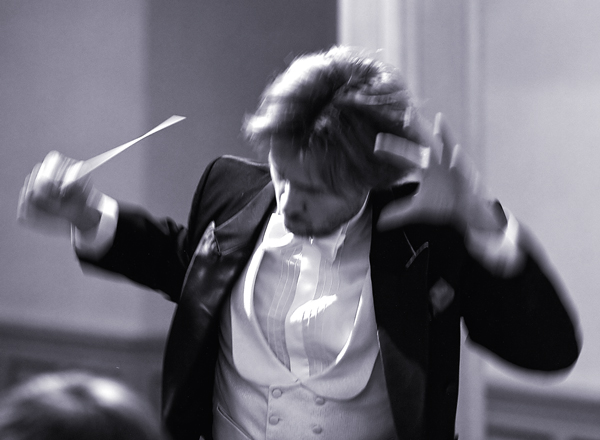 Christoph Soldan combines a long-standing cooperation with the Polish conductor Pawel Przytocki. Przytocki works since 1999 as a constant guest conductor of the radio symphony orchestra Krakau and perfomed with the Budapest Concert Orchestra, the Orchestra Sinfonica de Xalapa in Mexico, the Real Philharmonia de Galicia in Spain, the Cappella Istropolitana and the Schlesische Kammerphilharmonie Kattowitz.
The Schlesische Kammerphilharmonie Kattowitz was founded in Poland 1945. This chamber-orchestra, which constists of the soloist from the philharmonic orchestra, excists in this form since 1981. The newspapers characterizes this orchestra as "highly accurate, dulcet and full of juvenile spirit". Accordingly the orchestra performed and performs with celebrated artists like Zubin Mehta, Arthur Rubinstein and Krystian Zimerman. This artistical capacity co-operates perfectly with Soldan´s interpretations and the conductor´s concept of Mozart´s works. The result is an new remarkable documentation of an unique and high-contrasted reception of piano-works from the famous maestro, Wolfgang Amadeus Mozart.
A concert-recording from September 2002 at the Maulbronn monastery church by A.O. Grimminger and J.S. Kindler in cooperation with Juergen Budday.