The Piazzolla Classic Ensemble was founded by soloists of the "Internationalen Symphoniker Deutschland" in 2003. These graduates of renowned conservatories in Russia and Germany are prize winners of many international competitions and are much sought after artists at home and abroad.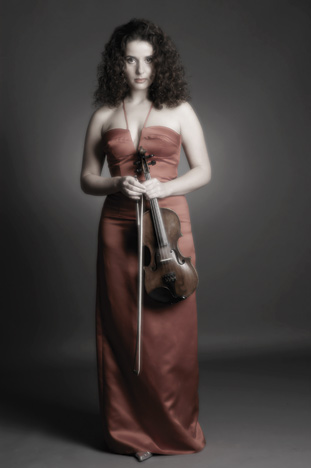 Evgenia Gelen (violin) was born in Tashkent in 1974 and completed her musical studies under Professor Edward Gratch at the Moscow Conservatory. She continued her studies with Professor Reiner Kussmaul in Freiburg from 2000 to 2002, she has performed as soloist with, among others, the Moscow Philharmonic, the Moscow Radio Orchestra, the Baden-Baden Philharmonic, the Radio Symphonic Orchestra of Bratislava, Slovakia and the "Grand Symphony Orchestra of Moscow".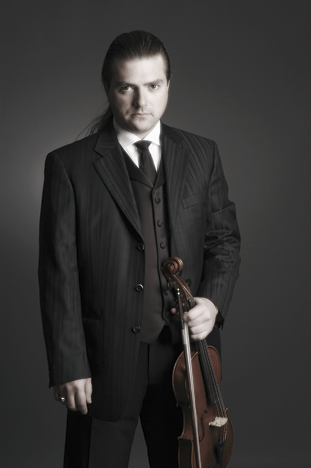 Egor Grechishnikov (violin, viola) was born in Moscow in 1974. He started studying under Professor Edward Gratch at the Moscow Conservatory in 1992. He has performed with renowned Russian and European orchestras at home and abroad. He has worked with conductors such as Veronika Dudarowa, M. Ermler, W. Sinyski, W. Ponkin, M. Frontollini, G. Schalmo, A. Rudin and S. Skripka. Egor Grechishnikov made his debut as a conductor with the chamber orchestra, "Musica Viva" at the music festival of the French town, Luxeuil-les-Bains, in 1999.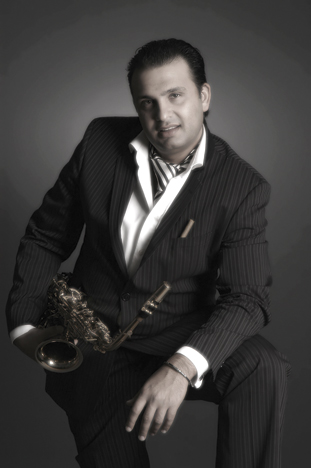 Maxim Berin (alto saxophone) was born in Minsk in 1979. He attended the Music Lyceum in Minsk from 1990 to 1997 and studied with Thomas Haberkamp at the Detmold University of Music, Germany from 1997 to 2001. He has performed with numerous European orchestras such as the Belarussian Fanfare, the State Orchestra of Belarus, the Minsk Winds Brass Sonics Orchestra, the Minsk Symphony Orchestra and the "Orchester d'Harmonie des Jeunes de L'Union Europeenne" (European Union Youth Harmony Orchestra). He has performed with the pianist, Magarita Lebedkina since 2001 and the National Chamber Orchestra of the Republic of Belarus since 2002.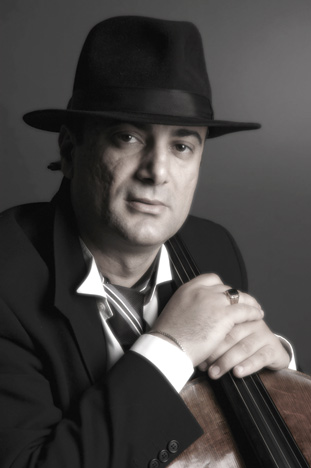 Lev Abramov (cello) graduated from the music school for talented children in Tashkent and studied at the Tashkent State Conservatory. He played with the State Symphony Orchestra of Usbekistan and was the solo cellist as well as being a member of the quartet of the Chamber Orchestra of Turikistan. Lev Abramov has lived in Germany since the year 2000 and has performed nationwide with a number of orchestras of varying sizes. International tours have taken him to some of the most important European centers of music and, among other places, to Australia.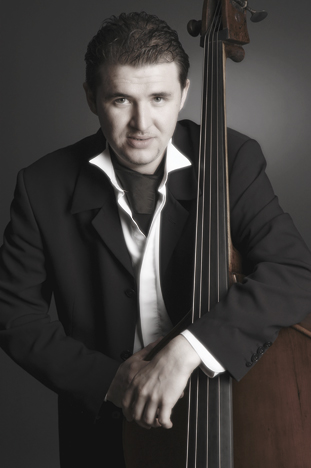 Dmitrij Graf (double bass) possesses many years of experience as a member of the State Symphony Orchestra of Kiev and studied at the Conservatory in Odessa, Ukraine. He has been living in Germany since 2003 where he has performed nationwide with various orchestras. He has been the solo bassist of the German orchestra "Internationale Symphoniker Deutschland" since 2004.